Chen Reana

Birthday

September 8, 2000 (2000-09-08) (age 18)

Also known as

Reanachii, Yana, Tanakachii2

Years active

2012-Present

Age

12

Member Color

Neon Pink

Birth name

Chen Reana

AQW Account

Alitheia (Level 43)
Chen Reana is a member of the group Believe! Morning Musume currently consisting of 6 members. She started her fandom of Hello! project around 2010 she said that even though she hasn't been a fan for very long she loves Hello! project with all her heart. Her fandom started with watching the anime "Shugo Chara!" which was introduced to her by her sister. By watching "Shugo Chara!" she discovered "Shugo Chara Egg" which led her to "Buono!" which eventually lead her to listening to "Berryz Koubou" and making "Special Generation" the first dance she's ever learned. She continued her fandom for "Berryz Koubou" for a long time without listening to Morning Musume, S/mileage, C-ute and any other unit. Later on she thought of taking her fandom to the next level and started listening to S/mileage and C-ute. The last main unit she started listening to was Morning Musume. Although she learnt about C-ute, S/mileage and Berryz Koubou earlier she said so that Morning Musume was her all time favorite with S/mileage coming second.
Profile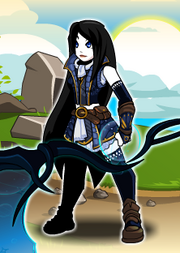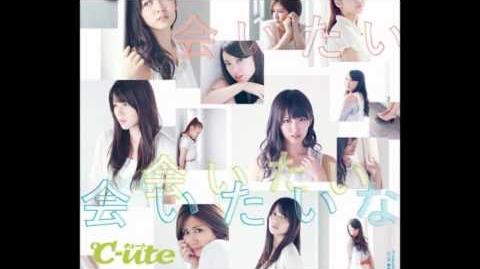 Birth Name: Chen Reana
Stage Name: Reana, Reanachii
Nicknames: Reanachii, Yana
Birthdate: September 8, 2000
Birthplace: Philippines
Bloodtype:
Height: 5'2
Elder Sister: Lala
Specialty: Memorizing dances quickly, can sleep anywhere
Hobby: Dancing, Drawing, Singing
Looks up to: Tanaka Reina, Sato Masaki
Hello! Project Status: 2012-Present
Believe! Morning Musume Color: Neon Pink
AES Color:  Neon Pink
North Star Color: Pearl Sapphire Blue
Motto: "There are billions of people out there, I won't let one of them ruin my life", OtsukaReana! (Similar to Tanaka Reina's "OtsukaReina!")
Favorite Words: "Ehh!?" , OtsukaReana, Nyan
Favorite Food: White Chocolate, Reese, Ramen,
Disliked Food: Anything that involves Fish
Favorite Colors: Pink, Green
Favorite Flowers: Spider Lily
Favorite Season:
Favorite Singers: Wada Ayaka, Natsuyaki Miyabi
Favorite Animals: Bunnies
Favorite Songs: Special Generation
Hello! Project Groups:
History
2011
Around the beginning of June (which was around the 2nd week of her 5th Grade) she got side bangs.
During summer, she got her hair cut to be like Tanaka Reina's but later on told her mom she didn't like how it looked on her and got full straight bangs instead.
2012
July 8, Reana invited Maia and Zoey to the studio to watch the practice
July 10, Reana was instructed to once again bring them so that they can undergo a private audition. They both passed and was later announced to be a new unit under Hello! Project "Chiisana".
September 3, She injured her left foot in the middle of performing SPECIAL Dance Marathon, yet still continued dancing without telling anyone she stated:
"It just started to ache out of no where it surprised me. I tried my best to keep a smiling face. Even though I know I should have told someone during the breaks Im very Sorry I didn't. I know it would be unhealthy for me to continue performing in these last 2 days but please let me. I really want to continue. I promise I won't push myself and I would tell the staff if I can't take the pain anymore. Please let me continue performing."
September 7, Her foot had healed. It was said a "miracle" that her condition didn't get worse even after continuously performing SPECIAL Dance Marathon.

September 18, She named it as her Unluckiest birthday due to the fact she started to get low scores and kept getting hurt and being blamed.
October 5, While trying to reach for something on her shelf, a pile of hardbound books fell on her left foot. Injuring her left foot once again. This time it was considerably lucky because Kristen's birthday event had already finished and they aren't scheduled to learn any new dance until S/mileage releases "Samui Ne". She is currently resting.
October 10, She has recovered and started dancing and practicing dances
October 25, She was called out during a dance lesson to be interviewed about how Mandi is doing
"So we called you out here in the middle of the lesson, why do you think?"
"Information?"
"Do you know about what?"
"From the looks of it...Mandi?"
"Yes, how is she doing?"
"She actually has been attending school, she seems well.....enough.....to...erm...learn and perform again"
"Are you sure?"
"Not 100%...."
"Why?"
"She hasn't really been talking to me much"
"So how did you know that she seems well enough to join once again as the lead?"
"Well, 23, 24 and today was our sports festival...How did I know she was fine enough? She attended all 3 days, her game was today, surely we didn't win but she seemed to be active"
"Active how?"
"The 7th Graders venue for the Sports Fest is at the 5th floor of a seperate building. There are 20 or more steps just to get to the bottom floor of the Grade School building and 118 or more to get to the 5th floor, all students have to climb up and down about 2 times each day, everyone was tired but she was going up 2 steps at a time"
"Didn't you state she always climbs 2 steps at a time?"
"She does.....So do I.....Fine, I admit I was more active....I was running up and down 2 steps at a time, she was walking 2 steps at a time even though shes just holding a jump rope and I was holding 3 bags....But still"
"I guess you're right, should we bring her back in?"
"Yes, definitely its hard for Karina to take up all the lines and the dance formations are harder to follow."
"Thank you, I'm sure you can catch up with the lesson, your quick at learning dances anyways"
"Ahaha, Glad to help!"
October 29, Her sister (Lala) was signed udner Up-Front agency.
November 4, She announced her official Tumblr. blog
December 13, it was announced that Reana would be holding her own solo event! It is titled: "Reanachii 2012 1st Solo Event ~No Hesitation~"
She will be performing on the following dates:
March 24, 2012
March 25, 2012
March 27, 2012
March 28, 2012
March 30, 2012
March 31, 2012
2013
January 4, it was announced that Reana would be one of the Hello! Project members participating in the stage play, Anata ni Kawatte: Anami Megumi. The stage play will be running from March 28 to April 5, 2013.
January 11, It was announced that she would be helping AQW in producing Singer Class, a class Reana made last year and turned in her design and idea to AQW last week. She would be singing various songs in English and in Japanese to be used for the skills of the class. Her voice will be used for Rank 10 Singer Class female version.
February 8, Rumors of her graduating from Believe! Morning Musume and AES to focus on Vii-iii and a solo career surfaced. There are no confirmations yet.
February 13, it was officially confirmed that she would be graduating from BMM and PonPonii and focusing on Vii-ii, rumors of a Vii-iii sub-unit also came up.
May 7, She announced a short leave from Vii-iii. When asked why, she didn't answer.
June 10, it was revealed that she was elected as a temporary officer in her class.
Releases
Believe! Morning Musume Singles
PonPonii Singles
Ushinawareta Hitsuji Singles
AES SIngles
Photobook
TV Dramas
Performances
Trivia
She started dancing when she was 10
She can memorize dances in 30 minutes
She's the only one from Believe! Morning Musume who has experience in dancing (She taught Karina about 2 dances)
She taught up of the songs to be sang, costumes and the order of songs for their 1st and 2nd BMM Concert Tours
She has a collectiong of Headbands
From Kindergarten until 4th Grade she was considered the best in drawing in her class until she met Mandi in 5th Grade
She along with the others skipped 6th Grade due to the lessons being too advanced for 6th Grade so all the students who were supposed to be in 6th Grade are now in 7th Grade
She has a Youtube, Tumblr. , Twitter, Facebook, DeviantArt, Vid48, Snappeee, Memecenter, Snoopy's street fair, Hello! project Wiki, Tetris, Polyvore, Blingee, Memecenter
She looks up to Tanaka Reina in terms of Looks, Confidence, and singing ability
She looks up to Sato Masaki in terms of Confidence (Joining the group at a young age without any experience in dancing or singing whatsoever)
She looks up to Michishige Sayumi in terms of Looks, Singing Ability, and Confidence (How she can say she's cute to whoever)
She stated that the members she dislikes the most are Sugaya Risako and Sayashi Riho
She was rooting for Tanabe Nanami in the 11th Generation Audition
At the beginning she disliked the fact that Oda Sakura passed the 11th generation audition but later on accepted her
She is Half Chinese
Shares the same surname as former Happy Jikan member Chen Jingfei.
She has called herself "useless" when it comes to sports and learning her own language.
Despite being half Chinese she never learned how to speak Chinese and learned to speak in Japanese on her own despite not being Japanese at all.
The first thing she learned to write in Japanese was Tanaka Reina's name
She is using her Chinese surname.
She is the 1st Believe! member to have a solo event.
Fluent in English and Japanese.