Eiji Fukumura (福村英二; Fukumura Eiji) is a current second generation member of the Hello! Project all-male group SECRET Otoko.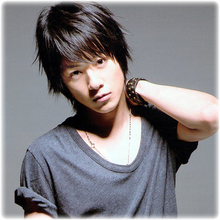 Profile:
Name: Eiji Fukumura (福村英二; Fukumura Eiji)
Nicknames: Eien, Fuku-kun, Fuji
Birthdate: January 3, 2000 (Age 14)
Birthplace: Chiba, Japan
Charmpoint: His style
Weakpoint: Hates waking up early
Favorite Foods: Crab meat, fried tofu, sushi
Least Favorite Foods: Shiitake mushrooms, wasabi, pickled vegetables
Favorite Subject: Music
Least Favorite Subject: Science
Motto: "Music is a gift to the the heart and soul."
Favorite English Word: Song
SECRET Otoko Color: Imperial Blue Plum
Favorite Japanese Group: Tackey & Tsubasa
Favorite Tackey & Tsubasa Song: "Yume Monogatari"
Hello! Project Groups:
SECRET Otoko (2014-Present)
Trivia:
He is the first SECRET Otoko member from Chiba Prefecture.
He is an only child.
His cousin is fellow group-mate Kosuke Sohma.
He likes watching anime and reading manga.
He likes dancing to songs by Tackey & Tsubasa.
His mom applied for his audition into Hello! Project.
His ideal girl: smart, funny, girly-girl, sweet, likes me for me.
He is currently a second-year middle school student.
He gets along best with group-mates Kosuke Sohma and Hikaru Hoshimoto.
Gallery: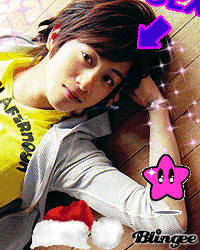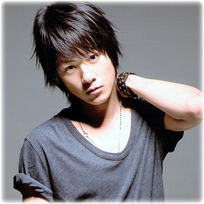 Ad blocker interference detected!
Wikia is a free-to-use site that makes money from advertising. We have a modified experience for viewers using ad blockers

Wikia is not accessible if you've made further modifications. Remove the custom ad blocker rule(s) and the page will load as expected.