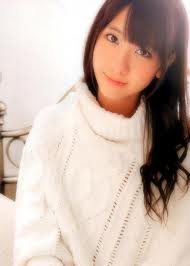 Hayashi Yuki (林由紀) was born on February 22nd, 1998. She is currently a member of Red Dolls
Profile
Birth Name: Yuki Hayashi (林由紀)
Stage Name: Yuki
Nicknames: Yuu, Haya
Birthdate: February 22nd, 1998 (Age 14)
Birthplace: Chiba, Japan
Bloodtype: A
Height: 5"5
Specialty:
Hobby: Volleyball, Softball, Track/Running
Looks up to: Mizuki Fukumura, Saki Nakajima, Saki Shimizu
Hello! Project Status: 2013-Present
In Red Dolls color:  Flame
Motto: "Sweat and tears always make something better"
Favorite Words: Work hard!, Ganbatte!
Favorite Food: Apples, Straberries
Disliked Food: Pizza, Steak
Favorite Colors:  Pink, Red
Favorite Flowers: None/Allergic
Favorite Season:  Summer
Favorite Singers:  Mizuki Fukumura, Saki Nakajima, Saki Shimizu
Favorite Animals: Zebra
Hello! Project Groups:
History
2009
Ranked 1st in her Elementary School for sports
2013
Joined Red Dolls and became the "6th" member
Releases
Dvds
Yuki's Sporting Instuctional!
Red Dolls Singles
[2013.04.24] Red Lipstick
Trivia
Is the 3rd youngest member of Red Dolls
She always sings in her head while performing in sports
Likes to play softball.
Ad blocker interference detected!
Wikia is a free-to-use site that makes money from advertising. We have a modified experience for viewers using ad blockers

Wikia is not accessible if you've made further modifications. Remove the custom ad blocker rule(s) and the page will load as expected.